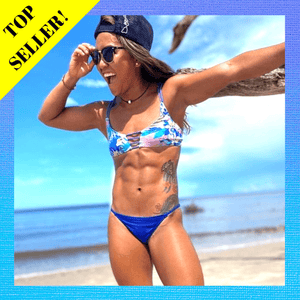 Transform Your Body. Transform Your Life…
21 Minutes…21 Days…To The Body of Your Dreams!
Introducing "21 Day Body Transformation"… created to burn calories, torch fat, build sexy lean muscle, and sculpt the body of your dreams!
Our all-time favorite transformation is now available as an online program giving you the freedom to work out anytime, anywhere, 24/7!
21-Day Body Transformation has been specially created to burn fat, tighten, tone, shred, and sculpt your body in only 21 days.
In 21 days, working out for just 21 minutes a day, you'll see a complete head-to-toe transformation in your body.
You'll burn fat, have toned abs, sculpted arms, lean muscular legs, a gravity-defying booty, and a sexy body you'll be proud to show off!
Today is Your Day One!
Sign up for the 21-Day Body Transformation, pay once, and you will receive unlimited, lifetime access to the online program. The 21-Day Body Transformation is designed so there are no excuses and no monthly costs. Ever!
In every workout session, you will do two back-to-back ten-minute workouts, specifically programmed by me.
We'll break for 1 minute between workouts.
In 21 minutes you will be dripping with sweat as you torch calories while you're sculpting your dream body.
We'll start each day with one workout focusing on a specific body part (abs, arms, legs, and glutes) and then complete a full-body, high-intensity, Power HIIT (PHIIT) workout.
Each of the two daily workouts is 10 minutes of high-intensity exercise created to burn calories and fat, build sexy lean muscle, and sculpt the body of your dreams.
No matter your fitness level, I will push you harder, and farther than you've ever been pushed before.... all to give you the body of your dreams!
Stick with it, give it your all every day, and you'll see amazing, body-sculpting, results in 21 days!
100% Money Back Guarantee
We're so sure that you'll see an incredible full-body improvement in 21 days that we're offering a 100% money-back guarantee.
Order 21-Day Body Transformation today. If you don't see a complete change in your body in 21 days, you will get a full refund. No questions asked.
That's how positive we are that you'll see an incredible change in how you look in 21 days!
If you participated in one of our Transformations Challenges in 2022, please use code 21DAY and you'll save an extra $10 off your order.
Start Your 21-Day Body Transformation Today!