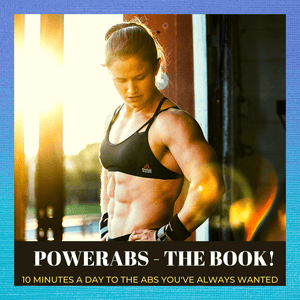 Introducing Kari's new book, PowerAbs, created to do what other fitness books cannot do...give you the defined abs you've always wanted!
Science has proven the best way to have firmer, leaner abs is to continuously challenge your muscles in new ways.
That is exactly what my
PowerAbs
book does.
I've taken the gymnastics ab workouts I've been doing all my life and created this book for you. This book is designed to work your entire core, (and body!) in every workout. Your abs will be challenged more than ever with my program.
This means you will see real results faster!
In 30 days, you'll build your ab muscles and burn fat to show off sculpted muscles you didn't even know existed.