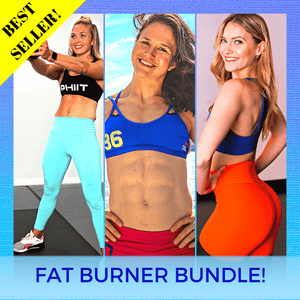 Burn Calories and Lose Fat with This Spicy Trio of Programs! Order Two of These Fat Burning Programs, and get the Third for Free! Save $179 off full retail!
Each of these 10 minute programs will help you to burn calories, shed fat, and get fitter than ever before!

⭐ Super PHIIT is your total body solution to losing excess body fat, dropping those unwanted pounds, and gaining long, lean, sexy muscle in only 10 minutes a day.
Super PHIIT is a true Total Body Power Workout.
You want a total full body workout that gives you eye-popping definition, strong toned legs, and arms, and shredded abs, well here it is!
⭐ Summer PowerAbs Is Your Secret to Getting Insane Abs For The Summer!
These 10 all-new, results-driven ab workouts will challenge your body and push you in new ways to get results. That means you'll see tighter, sexier abs right away! Summer PowerAbs workouts are designed to give you the abs you want to show off!